Tennis equipment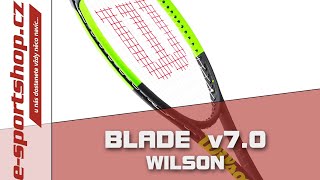 Tennis is one of the most popular and widespread sports in the world. He is known in all continents. Also known as white sport, it is a ball game for 2 or 4 players. Mixed doubles are also played, with one woman and one man in each pair. The opponents stand against each other on a rectangular court (tennis court) and try to bounce the tennis ball into the field so that the opponent cannot return it or hit the ball next to the tennis court.
Tennis is one of the most popular and widespread sports in the world. It is known on all continents and the number of players who regularly attend is high.
The game comes from medieval France, where it is documented in 1275 under the name jeu de la chasse (hunting game), because it imitated catching birds in nets. It was mainly run by religious from noble families as a substitute for chivalrous pastimes.
We rank it as a ball net sports game and it is mostly individual sport. It is characterized by a fast flight of a small ball in the court and a quick substitution of opponents in contact with the ball. Rotation, flight path and speed of the ball can be influenced by the technique of strokes, which is based mainly on swing and rotary movements.
The player's locomotion on the pitch has the character of acyclic activities, which consistently alternate movements such as start and stop, direction changes while running, lunges, jumps, jumps, turns and falls. From this point of view, it is important to train comprehensively all motor skills. Aids for complete development can be found here: https: //www.e-sportshop.cz/en/tenis-treninkove-pomucky.html
they are different, each of them allows different speed and height of the ball reflection and the way of movement of players and thus changes the style of the game. The four most common types of surfaces are:
clay - most often red (seen for example at the French Open), green (mainly in the USA), blue (at the Madrid tournament in 2012)
Hard surface - such as concrete, (Australian Open), asphalt coated concrete (US Open),
grass - typical of British Wimbledon.
tartan - hard surface
it must be straight and consist of strings alternately intertwined or tied and attached to the racket.
The total length of the racket must not exceed 73.66 cm.
The racket frame must not have a total width of more than 31.75 cm.
The area of ​​the string may not have a total length greater than 39.37 cm and a total width greater than 29.21 cm.
Instructions for selecting a racket can be found here: https://www.e-sportshop.cz/cz/vyber-tenisove-rakety.html
the outer surface must be the same everywhere, consisting of a fabric covering and a yellow color. If it has seams, it must be free of stitches.
The correct ball should have a rebound higher than 1.35 m and lower than 1.47 m when dropped freely on the concrete substrate from a height of 2.54 m.
Colored training balls may also appear.
ATP - Association of Tennis Professionals
WTA - Women's Tennis Association
ITF - International Tennis Federation
Czech Tennis Association
Davis Cup
World Team Cup
Fed Cup
Hopman Cup
Wimbledon
US Open
French Open
Australian Open